Sunny Leone—This girl is an all rounder! She published an e-book of love stories called Sweet Dreams. She also turned into a businesswoman by launching her own studio 'SunLust Pictures' in 2008. She rolled out her own signature brand of perfume called 'Lust' in 2016. She and her husband have adopted a baby girl, Nisha, from Latur village in Maharashtra. She is quite popular for spreading the message of rescuing dogs for PETA and has two rescue dogs at home herself. Sunny is also a staunch supporter of Akancha Srivastava's cause against cyber crime. She has been promoting the campaign on her personal Instagram account and Twitter handle.
Karenjit Kaur Vohra, better known by her stage name 'Sunny Leone' was born on May 13, 1981 in Canada to Sikh parents who hailed from Himachal Pradesh. A porn star and an actor, Sunny Leone made her debut in Bollywood with Pooja Bhatt's erotic thriller Jism 2. Currently a hot favorite, Sunny has given a new meaning to bold and sensual in Bollywood.
Makeup or sans makeup, Sunny has flawless skin and is always radiant and glowing. Here are 15 handpicked pictures of her from real life that prove that beauty isn't a consequence of painting one's face, at least for a few people.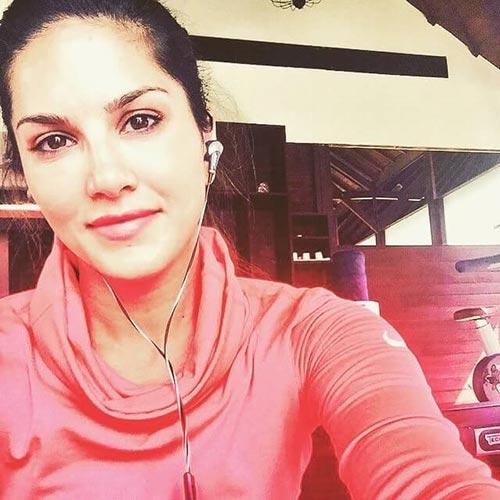 Sometimes a 'no makeup' inspired minimalistic deck up is the key. I love how she keeps surprising us with these no makeup selfies from time to time! She is clearly drawing attention to the fact that makeup and beauty are not synonymous.
Sunny Leone Post Workout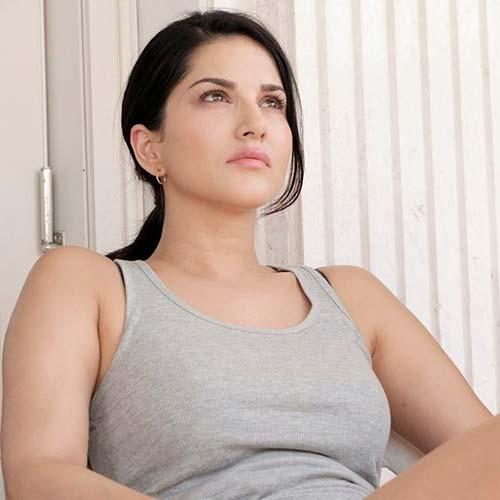 Who needs makeup when you're cute as a button? Everything about this picture is fresh and pleasant. Sunny's skin and body are a result of hard work. She hits the gym thrice a week. Her fitness routine is extremely strict, and she confesses that being a Punjabi and naturally on the curvier side, she cannot eat anything she wants and get away with it.
Sunny Leone In Swimwear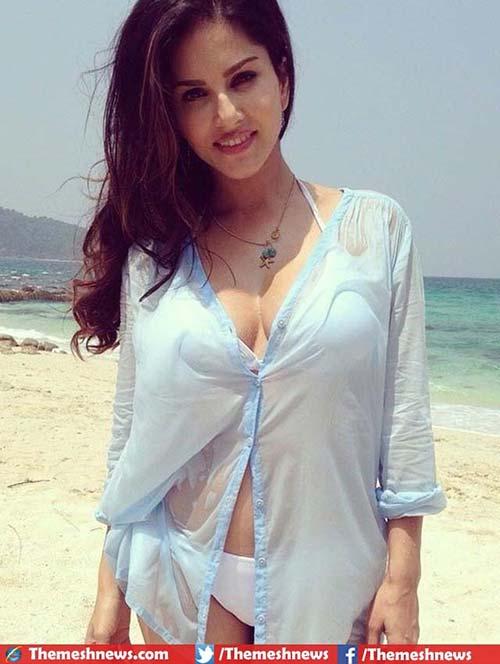 Here is our popular actress spotted sans makeup at an exotic beach. Her white swimsuit with a light shirt thrown on top is the perfect balance to the color tone of her surroundings. Her skin is nothing but the hues of delicate waves and golden sand. Appearing relaxed and at peace, Sunny seems lovelier than the sea.
Sunny Leone At The Beach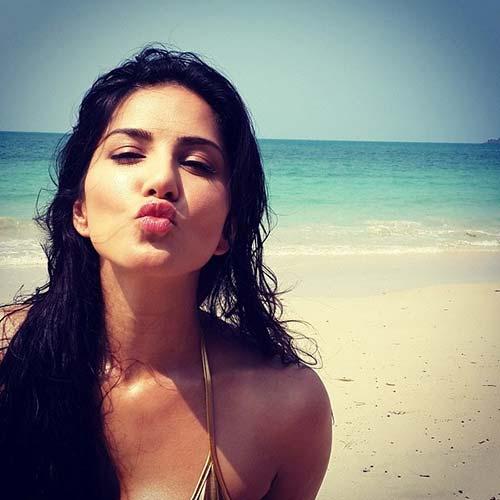 Sure, a smile is the best thing you can wear. What's the kinkiest thing? A pout. What's even kinkier? That hell of a tan that she's sporting! It is of no surprise that she has many awards to her credit. She was also named Penthouse's 'Pet of the month' for the March issue. Now, who wouldn't buy a magazine with this babe on the cover?
Sunny Leone At A Lounge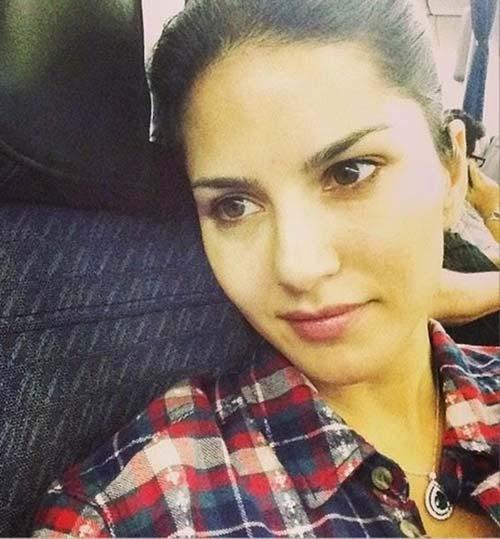 A hint of lip gloss teamed with a plaid shirt can never go wrong. Especially not with a face like that. Sunny Leone said she maintains her beautiful skin by downing a glass of lime water or coconut water on an empty stomach first thing in the morning. An age-old beauty secret that we are all aware of but never follow.
Sunny Leone, The Campaigner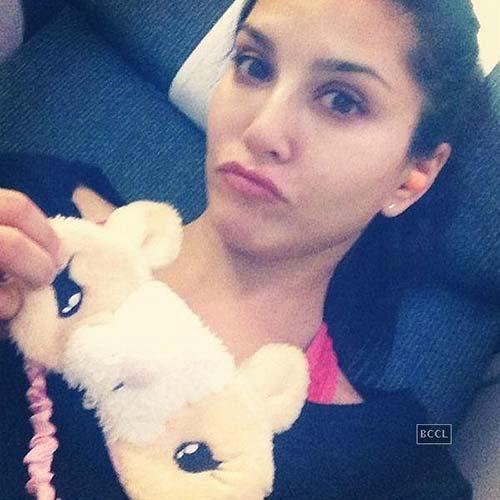 Who's even looking at that stuffed animal there? With some pink lip balm on, Sunny is keeping the rest of her pretty face free from makeup. This goddess has a humane side that will amaze you. She was named PETA's person of the year in 2016.
Sunny Leone, The Animal Lover
It's impossible to pick who is the cuter one in this picture. Sunny's keeping her look simple with just eyeliner. Why does she need to do anything else when her skin is as luminous as ever? Both Sunny and the puppy are dazzling in each other's glow.